How Can Mixcloud Benefit the DJ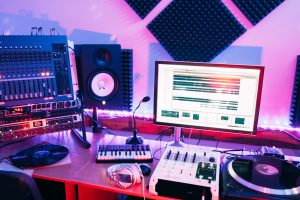 London based with offices in New York, Mixcloud is one of the top digital audio streaming platform which is focused on revolutionizing the radio for brands, curators and listeners alike. They have been connecting listeners with new and fresh music with the help of various DJ mixes, Podcasts and radio shows which are regularly uploaded by over one million curators.
You will find one of the best DJ's of the world like David Byrne, Carl Cox to Moby and many others, hobbyists, radio presenters and other testmakers. Mixcloud helps them all to connect them to their listeners. Their service is available on the web and free mobile apps. You can also find the service on connected devices which include Chromecast, Sonos and Apple TV.  
Their advertisement campaign is run by innovative brands such as Coca Cola, Adidas and Red Bull which bring out new variations to the native advertising industry and reach a far more audience and engage them more effectively. Additionally, Mixcloud provides an API through which users can embed, upload as well as search its content. Users can also share their own mixes and podcasts via social media sites such as Facebook, Twitter, etc. Mobile apps for MixCloud are found for both iOS and Android.
Soundcloud v/s Mixcloud, why mixcloud is better for DJs?
SoundCloud's offers the listeners with a platform which is simple yet powerful. It allows remixing, as well as producers and musicians to upload their tracks, make them private or let the world listen to them. They are also allowed to either enable/disable the track they have uploaded for download. They can also embed their tracks on websites and showcase to the world with the help of social media.  Listeners and followers can enjoy the new track and older ones, can like and share them as many times as they like and comment on them as well. Listeners can also repost other users tracks on their own SoundCloud's page platform is quite simple. It gives those tracks better exposure. Reposting might actually help in circulating a track across Soundcloud.  
On the other hand, Mixcloud is for a different purpose. It is mostly aimed at showcasing the different mixes of DJ's, announcers, radio stations, podcasters, festival organizers and even club promoters. Mixcloud is ideal for them as it can upload their mixes and then time stamp them, which will be used to identify the tracks which are in that particular mix and allow them to hare their mixes across various platforms as their own websites and social media platforms. Mixcloud highlight any track and share the appropriate link for listeners to buy the track.  
Mixcloud is essentially a basic podcasting service without the choice to download. Numerous popular DJs, for example, Carl Cox and Markus Schulz have their week after week podcasts included on Mixcloud. Unique material is to be included on SoundCloud and DJ blends and shows are highlighted on Mixcloud.
Some of the tips on the best way to utilize mixcloud
Embeddable widget – essentially hit the catch (upper appropriate) on any cloud cast page to get the code, which can be glued into any HTML website, blog, or myspace etc.
Group Recommendation – Remember to ask your audience members, devotees, companions and fans to vote in favor of you in the Mixcloud Monday, people group picks, included classes.
Example of DJ using Mixclud.com