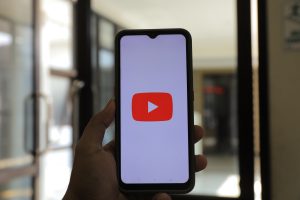 YouTube is a great platform for live streaming music to your audience. However, with copyright laws and regulations, it can be difficult to know what you can and can't play without risking being banned. In this blog, we will discuss what you can play for music on YouTube live without getting banned.
1. Royalty-free music
The safest way to avoid getting banned is to use royalty-free music. These are tracks that have no copyright restrictions, meaning you can use them in your live stream without any worry. There are several websites where you can find royalty-free music, such as Epidemic Sound, AudioJungle, and PremiumBeat.
2. Original music
If you are a musician or artist, you can play your original music on YouTube live without getting banned. This is because you own the copyright to your music, and you have the right to play it wherever you want. Make sure that you have registered your music with a copyright office to protect it from any infringement.
3. Music in the public domain
Music that is in the public domain is free to use by anyone. Public domain music is music that has no copyright protection, either because the copyright has expired, or the copyright owner has waived their rights. Examples of music in the public domain include classical music and traditional folk songs.
4. Covers
You can play covers of songs on YouTube live without getting banned, but you need to be careful. If the original song is copyrighted, you may need to obtain permission from the copyright owner to play the cover. Alternatively, you can use a cover that has been licensed for public use, such as those found on karaoke websites.
5. Creative Commons music
Creative Commons music is music that is licensed for public use under certain conditions. There are different types of Creative Commons licenses, and some may require attribution, while others may allow commercial use. You can find Creative Commons music on websites such as SoundCloud and Jamendo.
In conclusion, there are several types of music that you can play on YouTube live without getting banned. These include royalty-free music, original music, music in the public domain, covers (with permission or a licensed cover), and Creative Commons music. It's important to do your research and make sure that you have the right to play the music before you go live on YouTube. By following these guidelines, you can avoid any copyright infringement and keep your YouTube channel safe.
Have fun!