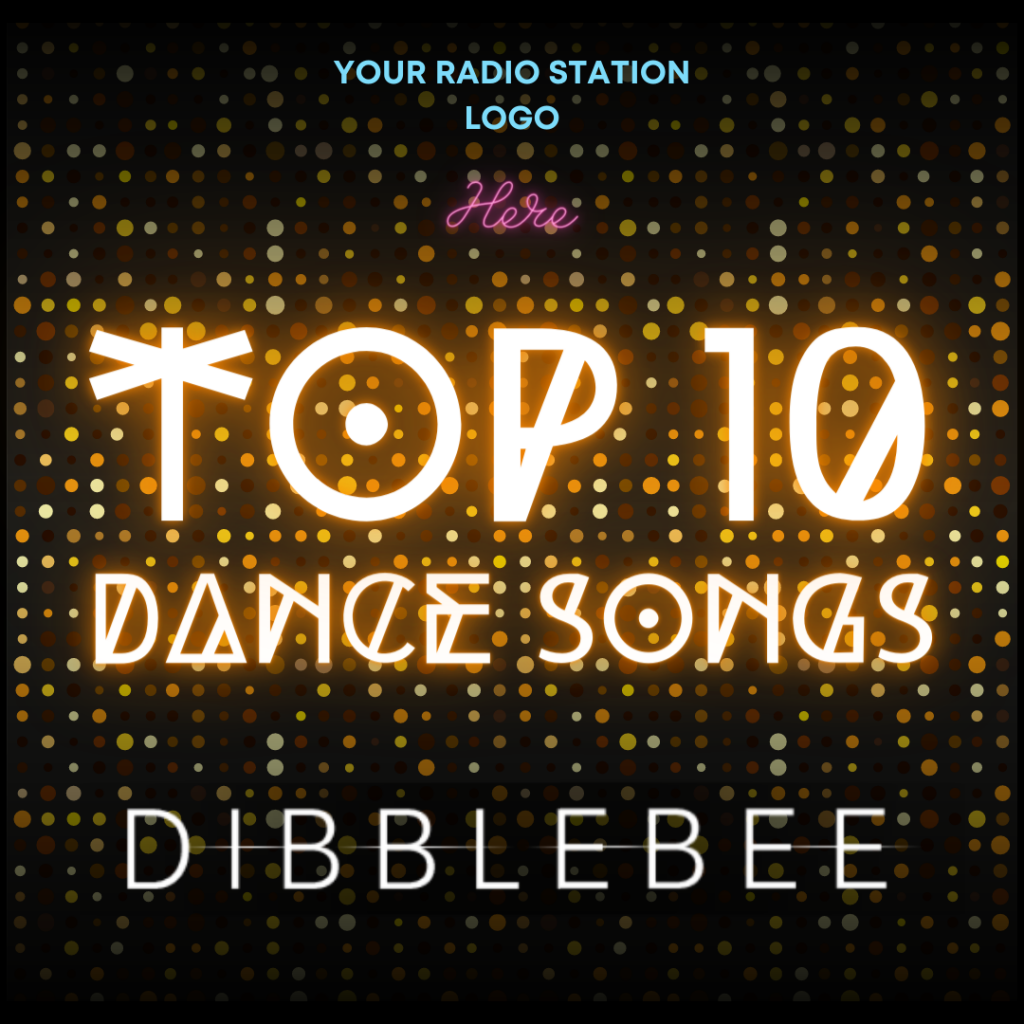 Nearly Each week Dibblebee prepares a syndicated show called 'Top 10 Dance Songs of the Week' You will enjoy a well prepared show with the ten most popular Billboard songs of the week. Dibblebee presents each song with small tidbits of music news and fun facts about various topics. We try to have a special music artist guest every month. The show ends with a Flashback and nostalgic segment which includes a couple songs from the 90s early 2000s. This show is perfect for any Pop, Top 40 or Dance music station. If you have a radio station we would love to offer the show that would be delivered directly to you weekly via Dropbox. We can even offer a membership for a small monthly fee that would include customized station ids as well as imaging for your station. You can contact us for more details! Listen below to a demo of the show.
Being a radio station owner myself for many years, I know the importance of having custom material for MY radio station brand. It takes some extra work and time to create this custom and very professional material, so all I ask is that you join my VIP membership plan to help support what I do. For $7.99 per month you will receive one time 2 show posters for your website and 2 custom radio station identifications inserted directly into the show each week. This means you will have a more customized and personal top 10 dance show show for your radio station. Your listeners will appreciate this a lot! You can sign up here! You can even switch your Custom drop for the custom Dibblebee Show as a VIP member.

If you are not ready to invest extra money yet, you can download the generic up to date Dibblebee Show Top 10 Dance Songs as a DJ Drops and Jingles Basic member. The membership includes access to download news, indie music, a ton of pop, dance, country shows and even a morning show.